12591798 +
Telegram Accounts Registered
the Power of Telegram-prime.
We have been developing marketing software for 6 years, of which we have been developing and improving a combine for marketing in telegram for 4 years. To date, telegram prime has more than 150 functions, divided into categories.
Account Management
Multi-threaded auto-registration with account branding: setting photos, status, names, 2fa and 20 more functions. Cheat accounts in channels/groups/refs in bot
Target Audience
Audience parsing from groups (even closed ones without a link) and comments with filtering by 15 parameters. Checker of number databases for availability in telegram.
Bulk Sending
Mass sending of messages to groups, to users, in comments, in dialogues, secret chats. Cyclical spam around the clock, embedding links in the text, reposts, etc.
Invite to Groups
A mass-invite users to a group with the possibility of inviting users without a username by id, with fine-tuning timeouts for safe work without bans. You can invite users by phone numbers.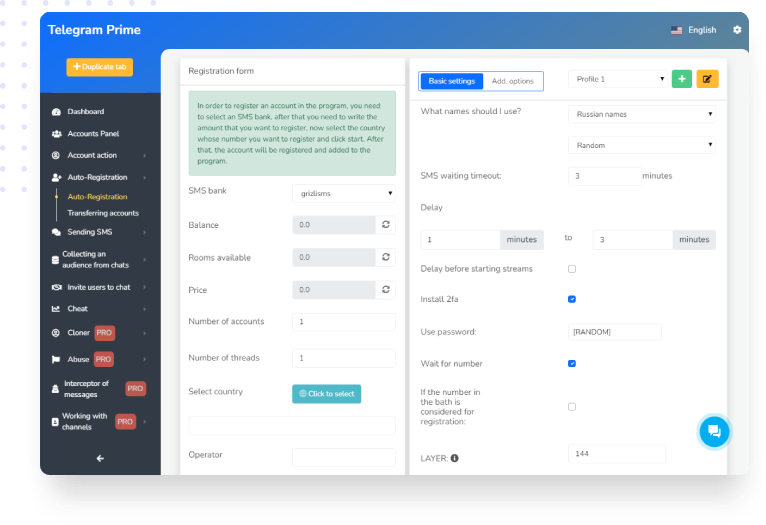 Software Works on Telegram Api
This is an exclusive advantage that competitors working through the web version cannot afford. What does it give?
Modules that have no analogues.
Since we do not charge a subscription fee, we have developed modules for a nominal fee to support the project!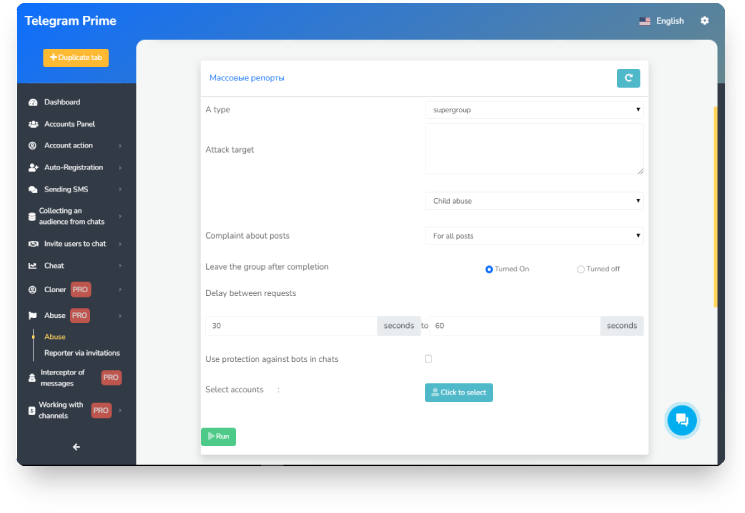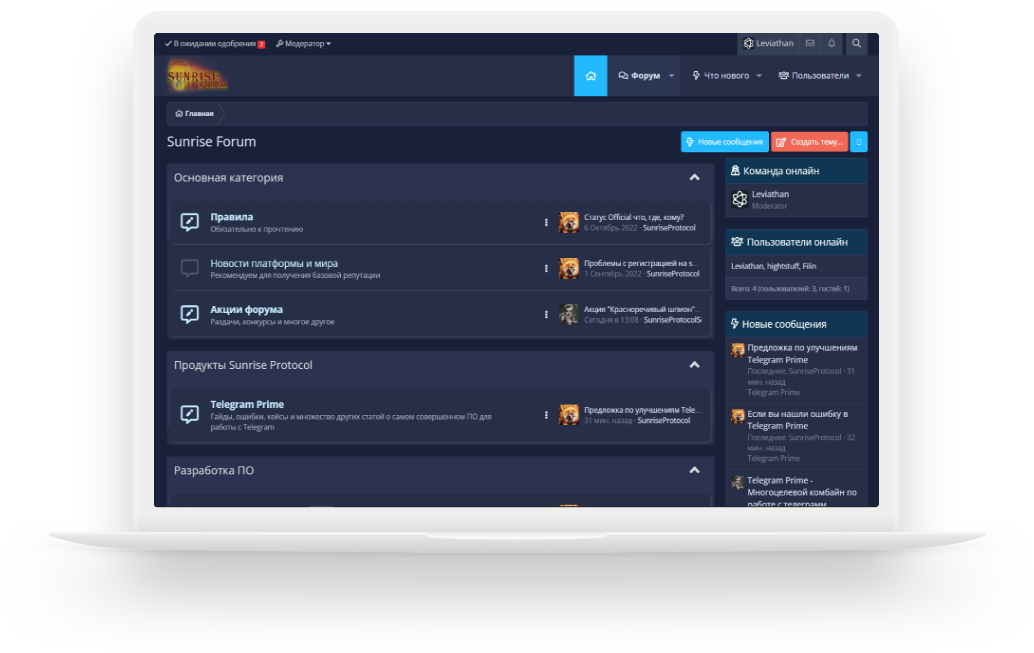 Own secure forum for communication
How to Completely Remove the Telegram Prime Bot Understanding how to fully erase the Telegram Prime bot from your computer […]
Newsletter
Subscribe for Newsletter